Software Developer in Test
BairesQA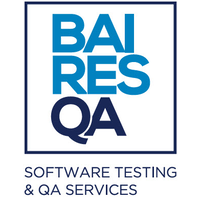 We're looking for a Software Developer in Test to join our client specialized in providing quality control and software testing services
Requirements:
Bachelor's degree (or its foreign degree equivalent) in Computer Science, Engineering, or a related quantitative discipline.
A minimum of 2 years of software engineering, quality assurance/engineering, usability, or business analysis experience
Highly proficient in Java, C# or a similar language
Grasp of Object Oriented Programming
Familiar with industry quality & usability practices
Proficient in writing functional automation (UI/API)
Experience with agile development methodology
Experience with developer tools like git, Maven and Eclipse IDE
Good grasp of relational databases and SQL
Responsibilities:
Design and delivers automaton and automation framework for products with a quality mindset
Provides oversight through code and design reviews for features delivered by other developers within their scrum team.
Master the Salesforce development process, culture and code base, in order to improve it.
Participate in a Test Design Review Board for integration test plans within and across clouds with focus on functional, business, complex scenarios, high impact projects, usability, and accessibility
Master clouds requirements (e.g. underlying techstack, business usage, implementation)
Create end-to-end, cross cloud-impacting, integration automation (API and UI) with complex orgs
Interface with customers to understand real life usage, build test cases
Organize and drive cross product testing
Monitor product and/or feature-level quality health metrics (testability, test health, test coverage, etc)
Works closely with senior developers, PM, and UX to ensure their features are delivered to meet business and quality requirements
English level: Upper intermediate.
Time shift: Full time
Location: Remote