Back-End Developer Ssr/ Sr.
Emerios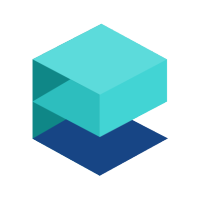 We are looking for a Back-End Developer Ssr./Sr. to join our client Emerios who provides technological solutions to solve complex business problems.
We are looking for people with initiative and teamwork skills.
Requirements:
Net Framework since 2.0 up to the latest versions
Deep understanding of SQL Server (MsSql, PostgreSQL)
Deep knowledge of ORM (NHibernate)
Dependency Injections (Unity Framework, Ninject)
Proven experience with Enqueued Messages (RabbitMQ, ServiceBus)
Proven proficiency with full HTTP stack
Design Patterns (creational, structural & behavioral)
Experience with Agile Methodology (desirable)
Strong interpersonal and team building skills
Process creation skills
Problem solving skills
Responsibilities:
Participate in all phases of SDLC (Software Development Lifecycle).
Develop software solution leveraging established EMERIOS standards and collaborate with software architects to develop new technology standards as needs arise.
Develop data engineering, data integration and data management practices.
Work with the latest software engineering tools and practices for continuous integration, unit tests, static and dynamic profiling, code coverage, code analysis, and automated tests.
Collaborate with other product teams to consume and extend reusable software components and services
English level: Upper intermediate.
Time shift: Full time
Location: Remoto