iOS Developer
The Fork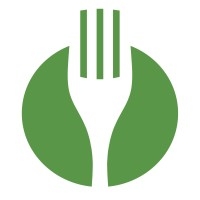 We are working with our client TheFork, a TripAdvisor® Company. Is the leading online restaurants reservation platform in Europe, Australia and Latin America, with a network of more than 80.000 restaurants worldwide, more than 30,5 million monthly visits and present in 22+ countries around the globe.
We are looking for iOS Developer ready to change an industry and join their Engineering Team in Buenos Aires.
Requirements:
Passionate about software development.
Experience working on iOS development (2 years minimum).
Experience working with Swift & Objective-C
Experience consuming REST APIs and GraphQL APIs.
Ability to think of the customer and the business in order to solve problems and get stuff done.
Familiarity with iOS design principles, patterns, and best practices.
Applies progressive enhancement philosophy.
Proficient English level
Nice to have
Ability to make independent decisions based on product requirements.
Testing skills (Unit tests, integration tests. Knowledge in testing frameworks such as Quick, Nimble)
Ability to manage complexity in a large project, and incur technical debt only after considering the tradeoffs.
Ping Pong skills
Time Shift: Full time.
Location: Remote/ On site (CABA)