Engineering Manager
The Fork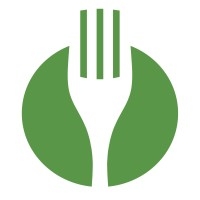 We are working with our client TheFork, a TripAdvisor® Company. Is the leading online restaurants reservation platform in Europe, Australia and Latin America, with a network of more than 80.000 restaurants worldwide, more than 30,5 million monthly visits and present in 22+ countries around the globe.
We are looking for an Engineering Manager who will be motivated to contribute to this transformation, and will want to have great impact on our customers, our employees and our business.
Demand domain is one of the 4 product & engineering domains which compose TheFork. The others domains are Supply, Payment and Platform.
Demand domain's main responsibility is to bring more diners to restaurants located in 22 countries around the world, while bringing a great discovery experience to our users.
Requirements:
You have a solid technical background in web/app technologies
You are rigorous, dynamic & curious, equipped with an agile mindset and a
strong team spirit that allow you to adapt to a changing environment
You are able to challenge product and stakeholders decisions
You have experience building software with a problem-solving approach
leveraging customers inputs in an iterative manner ("Product Discovery")
You have already coached and mentored 5+ people teams including senior software engineers
You are data-driven
You have experience with architectural patterns of large-scale applications
You are comfortable writing and speaking in both English and Spanish
Responsabilities:
Impact the culture & the organization with your personal experiences at TheFork
Develop the potential of your directs by helping them to be more empowered - autonomous
Identify what slows down the teams/organization and act on it to make your team succeed
Help your team to go fullstack and understand the business constraints
Initiate and contribute to the TheFork tech branding (organize meetups, write blog posts, etc)
Co-construct with product team the vision & roadmap of Demand
Embrace shape up methodology and lead the project management of your team
Raise your voice and provide relevant and useful feedback to help the organization to evolve
Take care of your team, find opportunities, help on their career path, recruit, onboard, compensate
Advocate & influence to build the appropriate team to reach company's goals
Contribute to our engineering manager community (engineering culture, meetups, best practices...)
Ensure relationship and follow up on projects' deliveries with stakeholders
Encourage the direct feedback to challenge everyone, and help everyone grow in the full organisation
Try, fail and learn fast from your mistakes or succeed
Join a dynamic and agile team in a quickly changing and international environment to be involved in an international organization that empowers its employees and works hard to allow each person reach their full potential.
Time Shift: Full time.
Location: Remote/ On site (CABA)