Product Manager
The Fork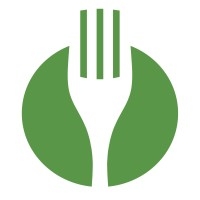 We are working with our client TheFork, a TripAdvisor® Company. Is the leading online restaurants reservation platform in Europe, Australia and Latin America, with a network of more than 80.000 restaurants worldwide, more than 30,5 million monthly visits and present in 22+ countries around the globe.

We are looking for a Product Manager, to work on the demand side of our business, very close to our users, to continue to change the way people dine out.
Requirements:
Degree industrial engineering, marketing, and related careers.
2+ years experience in product management
Proven ability to engage with engineers, designers, and company leaders in a constructive and
collaborative relationship. Having held an engineering/design role in the past is a big plus.
Spanish and English are a must. Knowledge of other languages, a plus (notably French, Italian).
Responsabilities
You will learn to design and create category-leading products that solve customer problems in a way that works for your business.
Work closely with your design and technology teams to deliver new features and products, from ideation to launch, at the right level of quality and on schedule. This involves planning sprints, writing user stories, testing deliverables, project managing the delivery, as well as continuously improving your work processes through retrospectives and engagement with the team.
Define OKRs and drive accountability in execution.
Collaborate with customers and internal teams (marketing, sales, account management, service desk, Customer Service) to ensure a perfect match between their needs and solutions, in line with their overall business strategy. global business strategy.
Maintain competitor surveillance to ensure they maintain a good understanding of their business landscape.
Provide vision and direction to the agile development team and stakeholders throughout the project and create requirements project.
Work with other Product Managers on cross-team initiatives; identify dependencies along the product chain product chain.
Define and analyze metrics to track product performance, extract new learnings and prioritize relevant changes.
Time Shift: Full time.
Location: Remote/ On site (CABA)