DataOps Engineer: Cloud Orchestration/ Monitoring
Xmartlabs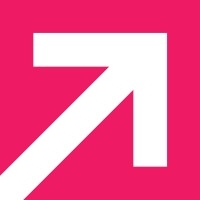 We are looking for a DataOps Engineer: Cloud Orchestration/ Monitoring to join the team of our client Xmartlabs, a company specialized in mobile and web development that creates an uses cutting-edge technologies, tools, and processes. They work as partnets of high-growth startups, providing the bes strategy design and technology to create innovative and transformative software products.
Requirements:
Monitoring and preventing system failures (telemetry & monitoring tools) for all platform services.
Tracking and defining incidents until full resolution, creating trouble tickets and assigning to appropriate teams (operations & engineering).
Compile statistics and key metrics for data pipeline performance and reliability.
Nice to have
1+ years of experience in working with Cloud Platforms (AWS, GCP or Azure).
1+ years of experience in working with ticketing/incident management tools like ServiceNow, Jira
Experience with operational support in SQL and No-SQL databases (MySQL, PostgreSQL, Oracle, MongoDB, SQL Server).
Time shift: Full time
Location: Remote. Recolocation to Uruguay