DataOps Engineer: Cloud Data Pipelines
Xmartlabs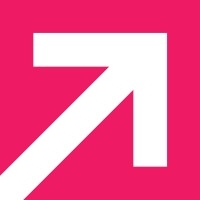 We are looking for a DataOps Engineer: Cloud Data Pipelines to join the team of our client Xmartlabs, a company specialized in mobile and web development that creates an uses cutting-edge technologies, tools, and processes. They work as partnets of high-growth startups, providing the bes strategy design and technology to create innovative and transformative software products.
Requirements:
Automate deployment of data pipelines and infrastructure for enhancements.
Manage escalations to internal teams. Recommend solutions and improvements to existing software and hardware.
Compile statistics and key metrics for data pipeline performance and reliability.
Provide Level 2/3 support and help resolve production issues in a timely fashion
Nice to have
Experience with Distributed Compute (Spark, Hive etc.) Spark, SQL, No-SQL, File System Python for 3+ years.
Cloud technologies like AWS, GCP, or Azure.
Experience on implementation & operational projects
Experience with Containerization.
Time shift: Full time
Location: Remote. Recolocation to Uruguay