Android Developer
Sweatworks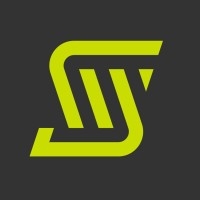 From XimpleHR we are looking for an Android Developer to join Sweatworks, a leading company in technology and development of innovative products for the fitness industry.
Requirements:
+3 years experience in build engineering, and release automation
+3 years of experience in source control management using Repo, Git, GitHub, BitBucket, etc.
+3 years Proven success in android app development
English Advanced
Will be a plus:
Experience managing and building Linux-based distributions and packaging.
Experience with multiple build tools such as Make and Cmake, Gradle, Maven, or Bazel.
Experience with CI tools such as Jenkins, Bamboo, or similar.
Expertise with programming languages such as Java and C++.
Experience with Continuous Integration and Continuous Deployment.
Responsabilities:
Develop systems and tools to support the build, integration and verification of complex software systems
Augment the android OS code to fulfill custom requirements
Automate the compilation, continuous integration, testing, packaging, and distribution of multiple software components
Assist Developers with build issues, including maintaining Makefiles, cmake lists, resolving compilation errors, unit test failures, and similar issues
Encourage and enforce best practices to enable rapid new feature development while maintaining multiple functioning software products.
Work closely with Build, Integration, Test and Software engineers to develop tools for automation, and continuously improve the release process and automation environment
Install, configure, and extend a variety of software systems, including software for version control, code peer review, compilation, continuous integration, performance data collection and analysis, systems monitoring, and more
Time Shift: Full time.
Location: Remote