Technical Lead Developer
Sweatworks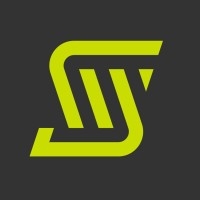 We are looking for a Technical Lead Developer to join Sweatworks, a leading company in technology and technology and innovative product development for the fitness industry.
We are looking for an innovative Technical Lead (Dev Leader) to join their team in Latin America.
As a Technical Lead, you will have the opportunity to lead a group of engineers and work with new cutting edge technologies that will change the way people see and "do" fitness.

You will be responsible for setting and achieving company and team goals. You will work across departments to obtain the necessary hardware, data and timelines; collectively creating the best possible product for your customers.
We are looking for a problem solver who will identify and remove roadblocks, including debugging software, managing complex projects and dealing with metrics that are not being met.
Requirements:
Bachelor's degree in Computer Science, Engineering, or a related field.
3+ years of experience in a similar role leading a small team.
Excellent knowledge of programming languages and technologies like React, NodeJs, Css,
Cloud platforms/services (AWS, Azure or Google).
Knowledge of the latest technologies, industry trends, and best practices
Fluent in written and oral English.
Knowledge of code versioning tools and databases
Excellent communication and interpersonal skills working in a multicultural environment.
Excellent technical, diagnostic, and troubleshooting skills.
Strong leadership and organizational abilities working in a remote environment.
Responsabilities:
Analyze, design, and lead technical solutions as an architect
Delegate work and assignments to team members
Collaborate with team to identify and fix technical problems
Analyze users' needs and then finding applications to serve them
Define end goals for their team
Check that software and applications are updated
Supervise system modifications
Conduct security audits to identify areas of improvement
Guide team through technical issues and challenges
Mentor and help grow team members as professionals
Time Shift: Full time.
Location: Remote