Front-end Lead Engineer
Emi Labs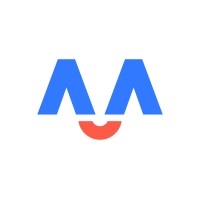 We are looking for a Front-end Lead Engineer to join our client, Emi Labs, an AI-enabled hiring platform for enterprises. It leverages AI to shorten hiring cycles, making the hiring process more efficient and increasing the productivity of recruiters, while providing recruiters, while giving candidates a better experience and enhancing the company's employer brand.
You will be building and leading a Front-End development team while also participating in the development of our platform including the design, implementation and deployment of different features and and deployment of various features and enhancements
Requirements:
5+ year work experience leading technology teams
Experience with popular React.js workflows (such as Flux or Redux)
Experience with current trends and best practices in front-end
architecture, including performance, security, and usability
Familiar with the product and design life cycles
Led technical design discussions
Creative problem solving: thinks big, starts small, grows fast.
Strong written and verbal communication skills, both in Spanish and English.
Ability to work in a high-growth environment and adapt to changing scenarios and uncertainty
Empathy and a willingness to help others across the company.
Responsibilities
Work closely with the Product UX team to define our platform usability roadmap.
Ensure the technical feasibility of UI/UX designs.
Maintain and improve existing React.js systems.
Develop new user-facing features.
Build reusable code and libraries which will help Emi scale in the future.
Collaborate with other team members and stakeholder.
Location: Remote
Time Shift: Full Time