Head of Human Resources
Xmartlabs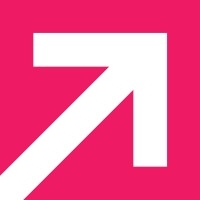 XimpleHR is looking for a Head of Human Resources for Xmartlabs, a boutique company specialized in development that creates and uses cutting-edge technologies, tools and processes.
The Head of Human Resources is responsible for developing and executing the organization's HR strategy. HR strategy of the organization and ensuring that it aligns with the organization's goals and objectives. The position requires a strategic thinker with a strong understanding of the organization's goals and objectives. The position requires a strategic thinker with exceptional leadership skills and people skills and a deep understanding of HR best practices and cultural evolutions.
It is crucial that the Head of HR manages all aspects of the employee lifecycle and that he/she oversee the HR function, including talent acquisition, employee development, compensation and benefits, compensation and benefits compensation and benefits, HR policies and procedures, and regulatory compliance.
Requirements:
Bachelor's degree in human resources, business administration, or a related field.
Master's degree preferred.
At least 5 years of progressive experience in HR, with a focus on talent acquisition and development.
Demonstrated experience leading and managing a team. Team oriented, empathetic, highly proactive, execution focused with strong work ethic
Excellent written and verbal communication skills in English
Strong knowledge of employment legislation and regulations.
Responsibilities:
Develop and implement HR policies and procedures that comply with relevant employment legislation and regulations.
Define, measure, analyze, and set action plans to improve the People team's success metrics/KPIs.
Define the people and development goals and work with leadership team to plan and execute our strategic roadmap and OKRs.
Provide updates regulary about team's health to the leadership team.
Manage employee benefits, compensation, and payroll administration in coordination with Finance.
Develop and execute the organization's talent acquisition strategy, ensuring that the organization attracts and retains top talent.
Develop and maintain relationships with recruitment agencies, universities, and other organizations to attract a diverse pool of candidates. Create and maintain an engaging and inclusive workplace culture that attracts and retains top talent.
Define, measure, employee experience metrics regurlaly, analyze results and set action plans to address improvement opportunities.
Conduct a culture of feedback, maximizing our performance review cycles and improving career development so that everybody always gets the feedback and opportunities they need to progress.
Develop and implement training and development programs to ensure that employees have the skills and knowledge necessary to perform their jobs.
Act as an advisor to managers on HR issues, including employee relations, performance management, and disciplinary actions.
Leading a team of People and Recruiting professionals, and be responsible for their professional development, team health, selection processes and performance reviews.
Ensure compliance with relevant employment legislation and regulations, including managing HR audits and investigations.
Stay up to date on trends and best practices in HR and implement changes as necessary.
Time Shift: Full time.
Location: Remote/On Site (Montevideo - Uruguay)